Scholarships and Financial Aid
Financial Aid can help you afford college! In fact, most full-time college students receive some type of financial aid. While financial aid may help reduce the cost, it is important to remember college is NOT FREE! Students and their families are expected to contribute. Calculate your Expected Family Contribution (EFC).  
As you go through the process of applying for financial aid, you will likely come across terms that are unfamiliar. Refer to this glossary of terms, as needed. 
The 2018-19 Free Application for Federal Student Aid (FAFSA) and California Dream Act Application (CADAA) open October 1, 2017. Your FAFSA or CADAA must be submitted by March 2, 2018 for Cal Grant consideration. 
Attend a FREE Cash for College Workshop to receive help completing the Free Application for Federal Student Aid (FAFSA) or California Dream Act (CADAA) and Chafee Grant for Foster Youth applications. This event will be held on Monday, October 16, 2017 from 6pm-8pm in the Clovis High Cafeteria.
When completing the FAFSA or CADAA, applicants no longer need to estimate income and tax information and will be able to retrieve data using the IRS Data Retrieval Tool, beginning the first day the FAFSA or CADAA is available. By submitting the FAFSA or CADAA early students will have information about their Expected Family Contribution (EFC) earlier, helping them as they go through the college application and selection process.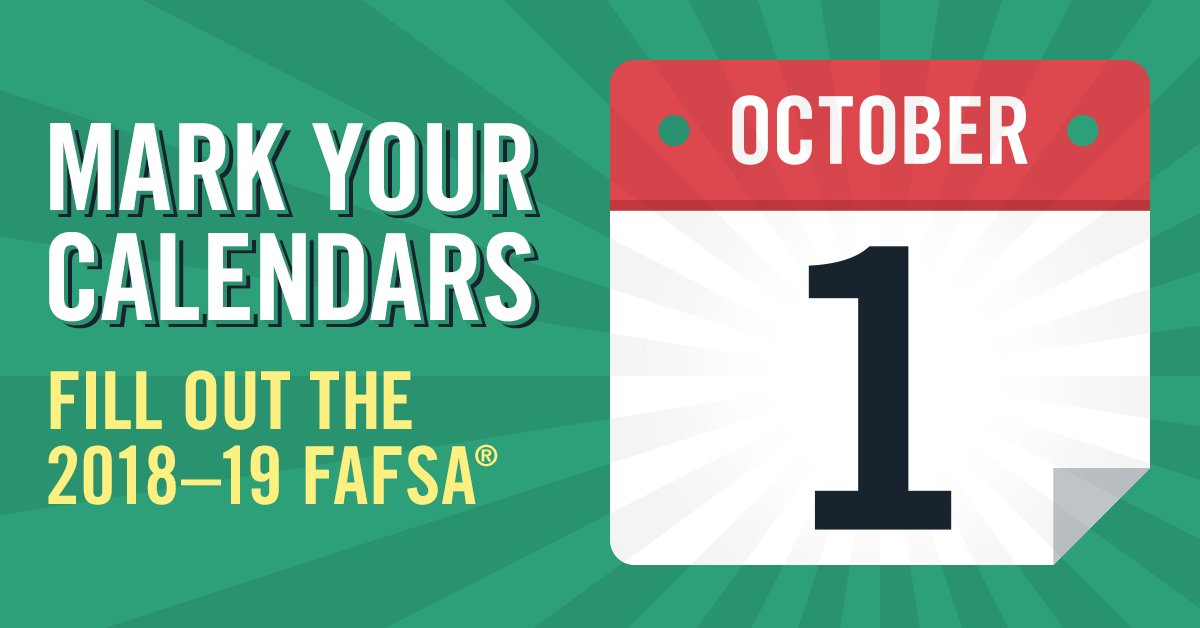 Scholarships
Last year's senior class reported earning over $2 million dollars in free money. It truly does pay to search and apply for scholarships! There are tons of scholarship search sites on the internet. Below are just a few to get you started...Remember, you should never pay to apply for a scholarship! 
Scholarships: Clovis High Scholarship Portfolio
Free Money Exclusive to CHS Students! To be eligible for scholarships that are exclusive to Clovis High School, Class of 2019 seniors must submit their Scholarship Portfolio to their counselor by December 14, 2018 (no later than 4pm).
For your Scholarship Portfolio to be considered complete, you must submit the cover page, resume, two letters of recommendation, and short autobiography (no more than 2 pages).
The December 14th (no later than 4pm) deadline is firm. No exceptions! 
Cougar Scholarship Bulletin
In January, the Cougar Scholarship Bulletin will be emailed to all seniors and their parents on a monthly basis. Make sure you are checking your email weekly. You wouldn't want to miss out on an opportunity to earn money for college!
Thinking about attending an out of state college but worried about paying non-resident tuition??? It's time you learn about WUE! California residents are eligible for consideration for reduced tuition rate offered at more than 150 participating WUE institutions. To be considered for the WUE rate (150% of resident tuition), apply directly to the WUE institution(s) of your choice. For more information, check out these Frequently Asked Questions. 
See a list of participating WUE schools || Search for a WUE school.
Federal Student Aid Resources & Publications
1. FSA ID Frequently Asked Questions
2. FAFSA on the Web Worksheet
English Version
Spanish Version Unavailable
3. Federal Student Aid at a Glance
English Version
Spanish Version Unavailable
4. Financial Aid and Undocumented Students
English Version  
Spanish Version
5. Federal Student Loan Programs
English Version
Spanish Version